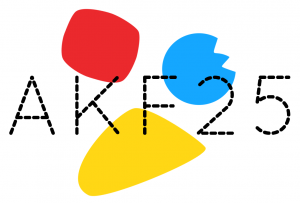 AKF (SWEDEN) 25TH ANNIVERSARY AND IKAA MINI-GATHERING
SAVE THE DATES: August 12 – 14, 2011
Adopterade Koreaners Förening (AKF) or Association of Korean Adoptees in Sweden is the oldest lasting Korean adoptee organization in the world! Founded in 1986, AKF will be celebrating it's milestone 25th Anniversary this year by hosting an IKAA International Mini-Gathering in Stockholm!
The members of AKF welcome you to a weekend in beautiful Stockholm. Explore and enjoy the world of Scandinavian Korean adoptees.
The weather is supposed to be wonderful in August, so come join us for an amazing weekend where, in addition to exploring Stockholm, you can catch up with friends you met at the IKAA Gathering 2010 and make new friends!
Programming will be held at the Finlandic Institute in downtown Stockholm and tentatively includes: Networking, Sessions, Presentations, Workshops, Korean cultural explorations, Adoptee experiences, Exploring the future of the Korean adoptee community, Sightseeing activities, and of course, good food and company!
AKF is also planning informal evening social activities with their members for those of you who will be arriving in the week leading up to IKAA Mini-Gathering.
Further details will be announced shortly, including registration information, so keep checking the IKAA website or the AKF website at http://www.akf.nu/ for updates!